Are you an executive of a scale-up or an SME? As companies grow they generate huge volumes of data, which go potentially unused. AI and data science can help growing businesses increase their efficiency and margins, while reducing costs.
Unfortunately, getting started with data science can be challenging for many reasons, including:
This is a special online program designed to help you adopt and use data science within your organisation.
Who is this for?
Are you any of the following?
CEO/executive in a scale-up
CEO/executive/manager in an SME or a larger organisation
Then this program is for you! If you are an entrepreneur or part of a startup, then please check our startup program.
What are the key outcomes of this program?
The purpose of this program is to help you adopt data science and AI in the best and most efficient way possible, while minimising the time and cost required to do so. Our key goal is to help your business grow whether this means:
Increasing margins
Improving efficiency
Cutting down costs
Adding AI-baed features into your product/service
We do this over a period of 3-6 months, through a set of services which includes training workshops, consulting and other forms of engagement.
Some key outcomes of the program are (but are not limited to):
Build a complete understanding of how data science and AI can add value to your business.
Be in possession of a complete data strategy plan for your company.
Have a full plan as to how to proceed with implementing data science, from hiring the right people to designing the right culture.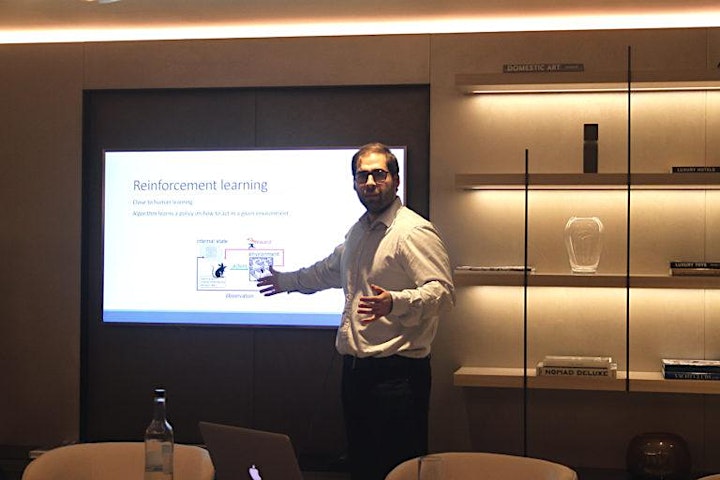 Why should you trust us?
This program is run by Dr. Stylianos Kampakis who has over 10 years of experience in data science, works with institutions like UCL, the University of Cambridge and London Business School, and has also written a

 

top-rated book

 

on how decision makers should approach data science.
You can find multiple testimonials from past clients on the Tesseract Academy's webpage. The Tesseract Academy has worked with organisations of all sizes from small startup to big corporates like Vodafone, British Land and the US Navy.
There is a

 

service guarantee. If you are not guaranteed with the results, then you are eligible for a

 

refund.

Register your interest now and we will get back to you! Feel free to contact us about any questions you might have.